AgTech – Farming in the 21st Century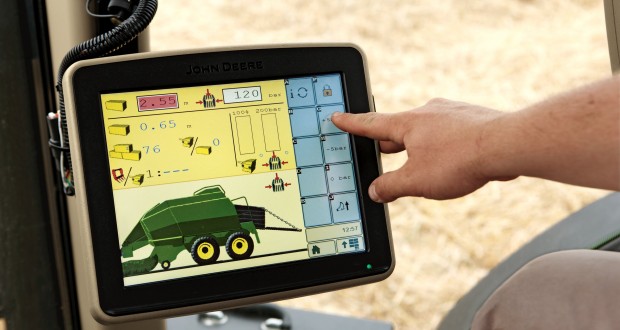 Technology has had a massive impact on farming across the globe. With more and more automation and scientific advancements, what was once a straightforward practice is now a hi-tech industry. AgTech is big business, and Ireland is embracing it.
The Ireland Strategic Investment Fund (ISIF), in conjunction with Finistere Ventures, a Californian VC firm, has created a €20 million fund for agricultural research and innovation. Investment from the Ireland AgTech Fund (IAF) will be open to start-up AgTech companies that can "generate significant economic impact" in Irish agriculture.
Barry Caslin from Teagasc:
"Industry has to become smarter through the use of technology to add value along our food supply chains. The farmers leading the way in adopting the new technologies will ultimately accelerate the movement that transforms the global agri-food system into one which will efficiently feed nine billion people by 2050."
Kieran Furlong of Finistere Ventures:
"We think Ireland has great potential to be a hub for European Agtech. Ireland combines an innovative domestic agri-food industry with the European home of Silicon Valley's tech giants. This rare pairing underlies the best Agtech startup ecosystems making Ireland a natural home for Finistere."
Agriculture in Ireland
A longstanding, export-oriented agri-food industry.
Ireland exports €11.15bn of agriculture and food
products annually (10% of total exports).
170,000 people are employed (8.6% of total employment).
2 Irish born multinationals – Glanbia and Kerry have recently invested €280m in centres of excellence.
30m animals with 100m records, Ireland is a leading nation in tracking the genomic make-up of its cattle.
Did you know
Ireland produces 10% of the world's powdered milk supply.
Irish companies are at the forefront of developing new ways to make the sector more efficient by combining agriculture and technology (drones, software, data analytics, internet of things, sensors, big data, UAV's and cloud-based services).
€40m+ in Agtech Accelerator Funds available, Alltech,
ISIF (Irish Strategic Investment Fund), Finistere and Yield Lab.
The technology sector in Ireland
8 of the top 10 US technology companies.
16 of the 20 global software companies.
An established Internet hub with world-leading
brand name companies e.g. Google, Facebook,
Twitter, LinkedIn, Airbnb, Microsoft, Apple & AOL.
World-Leading Research
Teagasc

– National body providing Agtech integrated research, advisory and training services.
Microbiome Institute

– Research, education and outreach in gastrointestinal health.
TSSG

– Linking technology-based disciplines with systems research.
DPTC

– Dairy processing technology centre training 8 industry partners as a centre of excellence for dairy processing research & innovation.
Tyndall

– Uses nanotechnology to develop on-site cow disease testing within 15 mins.
CeADAR

– Working with industry partners using big data analytics.




If you are interested in setting up a company in Ireland you can contact us directly using the form below: