Has your Company had any changes throughout the year, does your Company Letterhead need to be updated to reflect these changes.
A trip down Memory Lane……
Order of high spec glossy paper with the Company Letterhead printed on it in COLOR that would be placed next to the printer waiting to be used, then having to get up from our desks and put in a page every time you needed to print on this headed paper, now in saying that depending on the type of printer each office had some may have had fancy ones that did not jam too often or found confusion distinguishing when different trays were selected. Then a month later a change in the Company information leaves a pile of Letterhead paper redundant or taking up position on desks to prop up computer screens as a new batch of paper Letterhead takes prime position by the printer.
Modern Day…..
As communication is mainly electronic, who am I kidding when did I last get a letter in the post lately (thankfully nothing from Irish Revenue) so correction all communication is by electronic means, Company Letterheads are still of utmost importance as it represents a Companies brand. Every Company should ensure that their template Letterhead is still of a quality standard in electronic communications.
The following current particulars in accordance with section 151 of the Companies Act 2014 should be included in the Company Letterhead:
the business name of the Company (if appropriate)
the name and legal form of the Company.
the number under which it is registered in the office of the Registrar and the place of registration.
address of the registered office.
the forename (or initials) and surnames and any former forenames and surnames of the directors and their nationality, if not Irish.
in the case of a Company being wound up/in receivership/in examinership, the fact that it is so.
One optional particular that can be included on the Letterhead is the VAT number of the Company. While this is required on invoices and credit notes for a Company some companies also include it on their Letterhead, in saying this it could be due to the nature of the business you are in or any specific requirements you may have.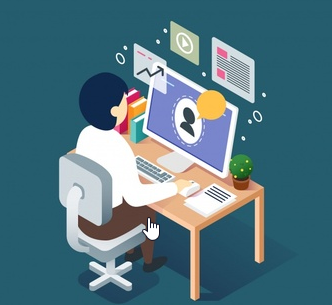 Format of Letterhead
There are no rules regarding format, font or size of text, the only requirement is that the text must be legible. Commonly companies will display their business/trading name together with contact details prominently at the top of the Letterhead. The statutory information is ordinarily then displayed in smaller font at the footer of the Letterhead.
An example of how Ideally the information for inclusion in the footer of any Company Letterhead is as follows:
"ABC Limited, Registered in Ireland no: 12345
Registered Office: 1st Floor, 9 Exchange Place, I.F.S.C. Dublin 1, D01 X8H2 "
"Directors: Joe Bloggs (British), Mary Bloggs,"
Now might be the time to review your Company template Letterhead and ensure it is of quality standard and represents your Company brand. On a final note is everyone across your Company using the same version of Letterhead to ensure consistency……
Any questions about Letterheads or any other corporate service needs, please do not hesitate to contact us as happy to assist.