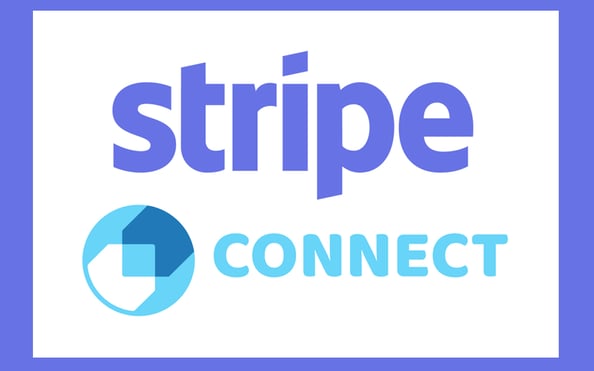 When most people hear the name Stripe, they think of "digital-only" banking. However, when you look closer you will see that Stripe offers a whole suite of applications to help businesses. Stripe describes itself as a technology company that creates economic infrastructure for the internet. The company is committed to helping businesses trade globally. Stripe has a number of different applications that combine with its platform, such as; Radar, Sigma, Billing, Atlas, Payments, and Connect. In this article, we will be examining Stripe Connect.
Traditionally, setting up payments platforms for companies operating across different countries and jurisdictions was a mammoth task. Stripe Connect makes it much easier by providing businesses with a range of tools to help them accept payments, onboard clients, verify and pay sellers and providers. Stripe Connect can be tailored to allow businesses to:
Choose exactly how funds move from the customer to the business, and also to sellers and service providers.
Collect fees owed for their services
Allocate payout schedules and methods
Choose different types of Stripe accounts
Fast Integration
Stripe Connect has a range of pre-built UI components which allow businesses to launch faster and simplify their operations. It can dramatically speed up the process of signing up new users.
Customisation
Stripe Connect provides businesses with the ability to customise the experience for their platform. Businesses can customise the onboarding of customers, schedule the timing of payouts, and access integrated financial payments.
Global
Stripe Connect allows businesses to pay out to sellers in over 30 different countries. Connect eliminates the requirement for a business to have traditional banking relationships in each market.
Routing Payments
Stripe Connect has the ability to track balances automatically. Businesses can also automate the timing and schedule of transfers, implement cut-offs, and automatically retry any failed transfers.
Onboarding & Verification
Client onboarding and the process of accepting and making payments are subject to laws and regulations. Stripe Connect offers a number of different onboarding UIs, allowing businesses to onboard clients faster and easier.
Compliance
Businesses operating multi-sided marketplaces often encounter compliance issues such as; money transmission, KYC (know your client), AML (anti-money laundering), tax reporting, and card network rules. Stripe Connect can manage some of the more difficult compliance issues, allowing businesses to focus on their business and spend less time on compliance. Stripe Connect can help businesses meet PCI (payment card industry) requirements, KYC requirements, and tax obligations.
Platform Management
The Stripe Connect platform allows support and operations members to see every stage of a user's lifecycle. Connect lets your business track the flow of funds from a customer to a recipient, providing full records of all transactions.
If you are interested in learning more about Stripe you can find out more on their website, or you can contact us using the form below: