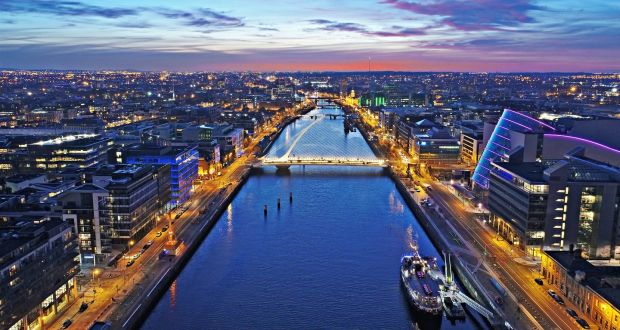 Real estate firm CBRE has recently ranked Dublin as the 3rd largest tech cluster in Europe in its latest report. With data sourced from Eurostat and Oxford Economics, the report found that forty per cent of office space leased in Dublin in the first half of 2018 was leased by tech companies.
The report focused on the rate of growth of each of the tech sectors in a city. It also examined the concentration of tech-based activities. Cities with 70,000 plus tech employees were categorised under Scale Clusters. Dublin ranked third in this category, behind London and Madrid, and ahead of Paris and Copenhagen.
A large contributing factor for Dublin's placing was down to the quality of its employees. The fact that a great number of Dublin's tech employees have more than 10 years of experience is instrumental in attracting new companies and businesses to the city. With international and domestic tech firms currently searching for office space in Dublin, the sector is forecast for further growth.
It will be interesting to see how Brexit affects London's position at the top. When the UK does exit the EU, it will be seen as a third country under GDPR. This could cause major issues for tech companies concerned with data sharing.
Top 10 Scale Cluster cities in Europe, according to CBRE:
1. London
2. Madrid
3. Dublin
4. Budapest
5. Paris
6. Copenhagen
7. Munich
8. Milan
9. Rome
10. Lyon/Grenoble & Bucharest
Tech companies that have set up in Dublin
Ireland's Technology and Software industry began over 60 years ago when IBM opened its Dublin office in 1956, followed by Ericsson in 1957. More companies would choose Ireland in the decades that followed such as; Hewlett Packard in the 1970s, and Microsoft, Dell, Oracle, Intel in the 1980s. The 1990s saw the arrival of Symantec, Fidelity, SAP, and Pilz. Increased growth was experienced in the 2000s with Google, Yahoo, Sita, Amazon, eBay, Cisco, Aon, Facebook, Workday, Mastercard and Citi all set up in Ireland.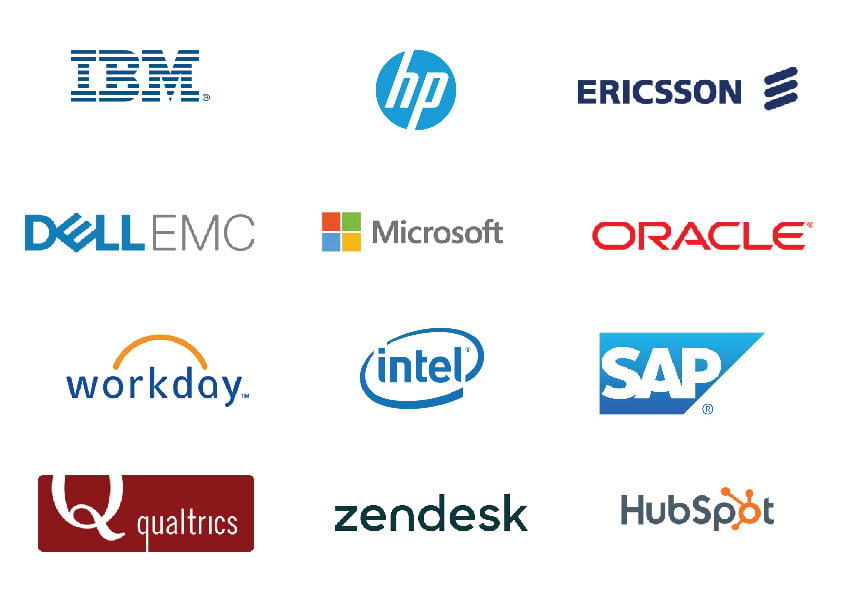 Why tech companies set up in Ireland
Excellent track record
Ireland tops the world's ranking in attracting high-value projects for the sixth year in a row – IBM Global Location Trends Report 2017.
Education
With a 98% participation rate in education amongst 18-year-olds (highest in Europe), the Irish Education System is ranked 6th best in the world.
Computer science and coding are now secondary/high school subjects.
Connected research
€700m is invested annually in R&D by the Irish government. Strategic areas include Software, Data Analytics, Machine Learning and Telecomms.
A high level of collaboration between industry, academia, state agencies and regulatory authorities helps to progress Ireland's R&D sector.
Strong talent pool
Ireland is 1st in the world for attracting and retaining talent according to the IMD Yearbook 2017. With one third under 25 years of age and almost half the population under the age of 34, Ireland also has the youngest population in Europe.
Nearly 10pc of workers based in Dublin work as software developers, according to Stack Overflow report 2017.
With so many companies already in Ireland, a cluster effect has occurred for businesses as well as employees. This resulted in Ireland having the fastest-growing tech worker population in Europe for 2017. Source: State of European Tech 2017 Report.
Talent mobility
Ireland has the 3rd highest international workforce in Europe, proportionally speaking. Currently, 15% of Ireland's workforce is international.
Ireland is the only English speaking country in the Eurozone. 78% of Irish IT specialists have third level qualification compared with an EU average of 61%
Tax
Companies can benefit from the country's 12.5% corporate tax rate, as well as a 25% R&D tax credit and extensive tax treaty networks.
Under the new Knowledge Development Box, Ireland has a 6.25% preferential tax rate on income arising from intellectual property.
Market access
One of the main reasons companies look to invest in countries outside of their home markets is to gain access to new markets. A report from the Economist Intelligence Unit found that three in five, or 58%, of respondents, emphasised market access as one of their top three motivations for setting up international operations. Market access was prioritised over eight other factors;
Availability of key skills - 34%
Government incentives - 32%
Ease of doing business - 32%
If you want to set up a company in Ireland you can contact us using the form below: