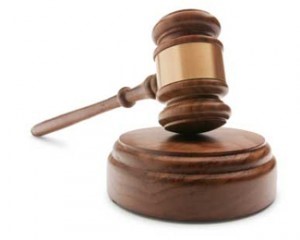 Orla Kelly 28/08/2020
The Companies (Miscellaneous Provisions) (Covid-19) Act 2020 (the "Act") has recently been passed into law and was commenced on 21 August 2020.
The Act makes welcome changes on certain areas of concern for businesses currently, such as the holding of Annual General Meetings and other measures which have been designed to avert potential difficulties for businesses operating during these uncertain times.
Directors of companies have welcomed this Act as they were under an obligation to hold meetings under company law but constrained from holding them because of COVID-19 restrictions.
It is important to note that the Act makes reference to an interim period being that of 31 December 2020 with a view to a possible extension to 30 June 2021, which will no doubt be required as COVID-19 does not look to be exiting our shores any time soon.
Some of the important amendments which have now been implemented include:
Use of the company seal – any document to which the company seal is to be affixed may consist of separate counterparts which together constitute the one instrument. This amendment takes account of the seal and company officers/authorised persons being located in different jurisdictions.
General meetings – Previously an Annual General Meeting ("AGM") was required to be held each calendar year with no more than 15 months elapsing between the date of one AGM and that of the next[1]. A company's first AGM was required to be held within 18 months of incorporation.
Notwithstanding anything in a company's constitution, the Act has now amended legislation so that:
The timeframe for holding the 2020 Annual General Meetings be extended to 31 December 2020.
General meetings may be conducted in electronic format.
The location of a general meeting or means of participating electronically may be changed by the directors up to 5 business days prior to the time scheduled for the commencement of the meeting in order to comply with the Government's public health guidance or restrictions on movement.
Directors have the authority to withdraw or approve a dividend less than that originally proposed.
Some other welcome changes include:
Noting the impact that Covid-19 has had on the liquidity of companies, the amount claimed by a creditor to initiate a creditors' voluntary winding has increased to €50,000, an increase from the current levels of €10,000 for a single creditor and €20,000 for creditors acting together.
Creditors' meetings may be conducted by electronic means in voluntary and other liquidations, examinership, statutory schemes of arrangement under Part 9 of the Companies Act 2014 and other insolvency processes.
Examiner's period to present a report to the court has been increased by 50 days bringing it to 150 days.
Directors of insolvent companies to have regard to the interests of creditors.
Should you wish to discuss any of these new changes, or any other business concerns you may have during these uncertain times please contact Anne Murphy, Orla Kelly or any member of our team.
---
[1]Pursuant to section 175(3) of the Companies Act 2014, a private limited company may dispense with the holding of an AGM.